News Reports
CST was awarded "Excellent Anti-epidemic Society" by China Association for ScienceTechnology

Publisher:CST Date:2020-06-15 16:44:25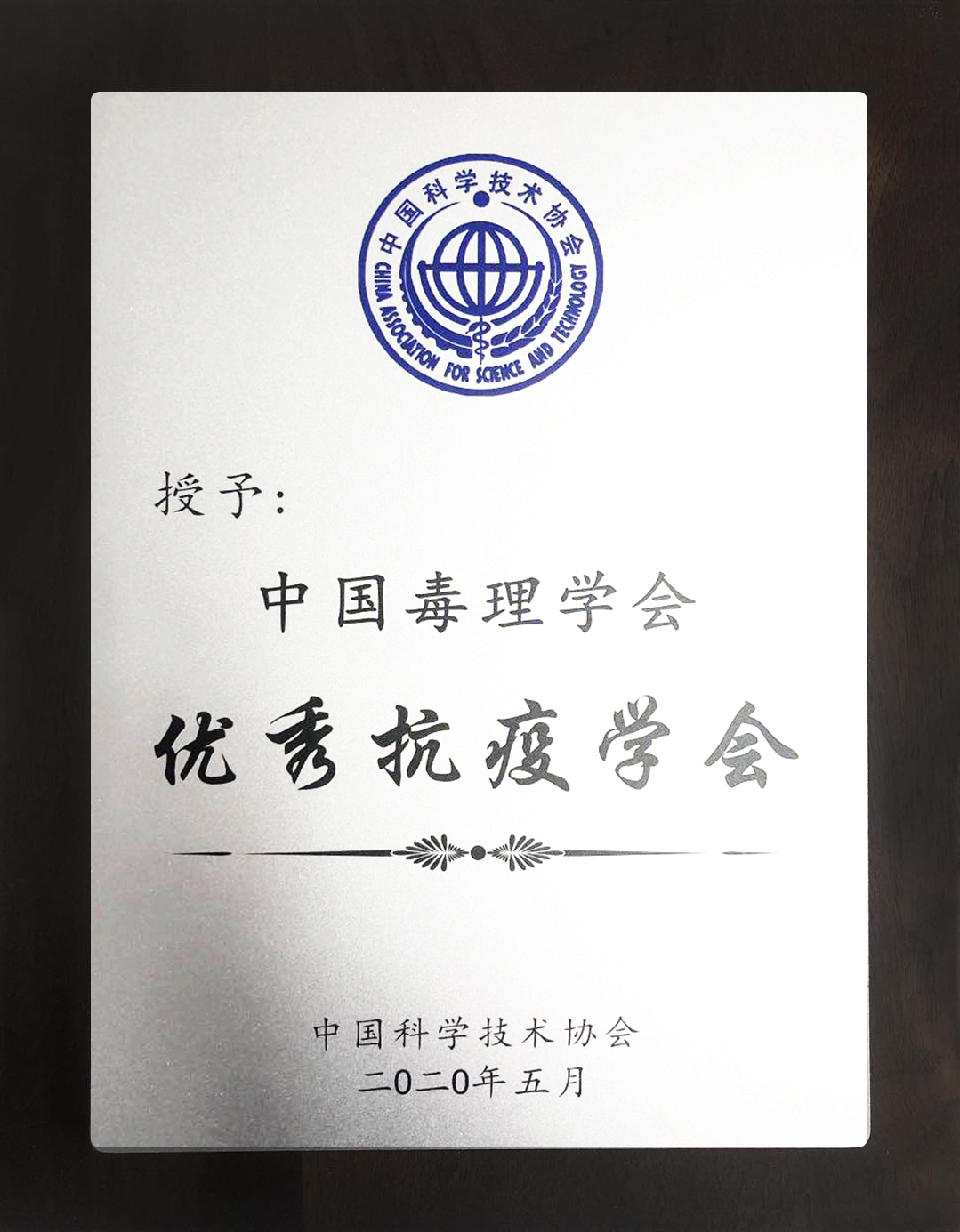 On May 29, 2020, China Association for Science and Technology (CAST) has released the Award Notice of honoring fifty national academic societies as the "Excellent Anti-epidemic Society", to award their great efforts and excellent performance in battling against the novel coronavirus epidemic. Chinese Society of Toxicology (CST) is on the list of this commendation.
Since COVID-19 coronavirus outbreak, CST has quickly moved into the battle against the coronavirus epidemic, according to the unified action plan of the CPC Central Committee and the CAST requirements. In this anti-epidemic battle, CST well played the fighting fortress role of the Party Organization in the society, widely mobilized and relied firmly on CST's members. specialty committees and group member units to go into the anti-epidemic battle. Relying on their academic and technology intelligence advantages, a large number of toxicological experts, specialists and workers have actively moved into the anti-epidemic battle, made great contributions to win the battle in various aspects: on the front line of epidemic prevention and control, scientific and technological supports, and scientific knowledge popularization of anti-epidemic, etc. It is also worth to mention that, CST's collaborative scientific enterprises , on the name of CST, actively donated the scientific and technological equipment, goods and materials to support the anti-epidemic battle.
Here, the CST expresses its sincere thanks and high respect to all society members, experts, and collaborative enterprises for their efforts and contributions in this anti-epidemic battle!